PowerHouse® Support Services UK
---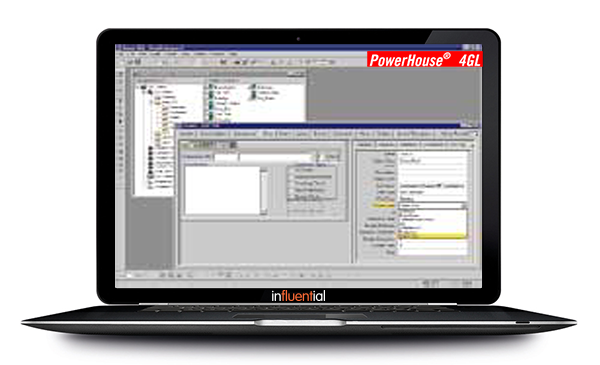 Influential Software, one of the very first suppliers of dedicated PowerHouse® resources, continues to provide a full range of PowerHouse 4GL services and PowerHouse support services to suit every requirement.
Influential Software: PowerHouse Staffing & Consultancy Services
---
PowerHouse Support Solutions
Existing PowerHouse Systems Support
Your legacy PowerHouse application still needs support, and we can provide that support either remotely or on site
PowerHouse Migration: System or Database Migrations
Moving from legacy to contemporary architectures, or changing the underlying database, is a complex process requiring the transformation of data and business logic.
Our deep understanding of PowerHouse technology puts us in an ideal position to be a key player in this process, making sure your application logic is fully documented and understood, as well as defining the required data transformations
Screen, Report, and Transactional Updates
Our team of PowerHouse developers have in-depth knowledge of the key elements of PowerHouse 4GL – Quick, Quiz and QTP – and can handle all development requirements for your system
Extend the Life of Your PowerHouse System
Our wider development team utilises Java, .NET. PHP and other modern skills to extend the life of your underlying PowerHouse 4GL system
PowerHouse Performance Improvements
Our support team uses modern techniques to improve the performance of your PowerHouse 4GL system
Maintenance of Your Existing PowerHouse Licence Estate
We provide a cost-effective solution for maintaining your existing PowerHouse 4GL licence estate
Extending Your Existing PowerHouse Licence Estate
We provide new licences to extend your existing PowerHouse 4GL licence estate
–
Why Choose Influential Software?
Trust that we will do a good job.
We've successfully delivered thousands of projects for hundreds of customers, and have the experience and desire to do the same for you.
Trust that our pricing will be competitive.
As well as offering a high-quality service, we do so within a competitive pricing structure to maximise the ROI for your project.
Trust that we will care.
As a privately owned IT company with countless satisfied customers over the last 25 years, everyone at Influential is dedicated, passionate, and engaged with each and every one of our customers.
Trust our Powerhouse 4GL team today in the knowledge that your project will be in good hands.
Discover the value of complete PowerHouse support services.